The Royal Welsh Grassland event took place on Wednesday, May 16th in Four Crosses, Powys. McHale demonstrated a wide range of machinery at the show including the new McHale Twin Rotor Centre Delivery Rake, the McHale R62-72.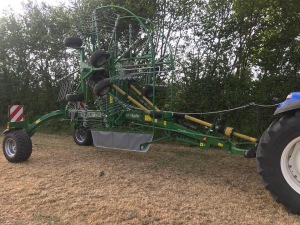 McHale demonstrated an impressive display of machinery to include their new McHale ProGlide B9000 that now comes with optional Hydraulic Width Adjustment. Also on the working plot was a Fusion 3 Plus, a McHale Fusion Vario, the F5000 and V6 range of Balers along with a wide range of round and square bale wrappers which included the McHale Orbital and the McHale 998 High Speed. All machines were well received by the large crowd that were in attendence who came out to see first hand the latest products from McHale in action.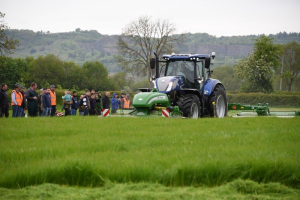 Highlight of the day was the heaviest bale competition where McHale took the honours. Pictured below is the McHale team being presented with the prize of the heaviest bale by members of the Royal Welsh Grassland Event Committee.