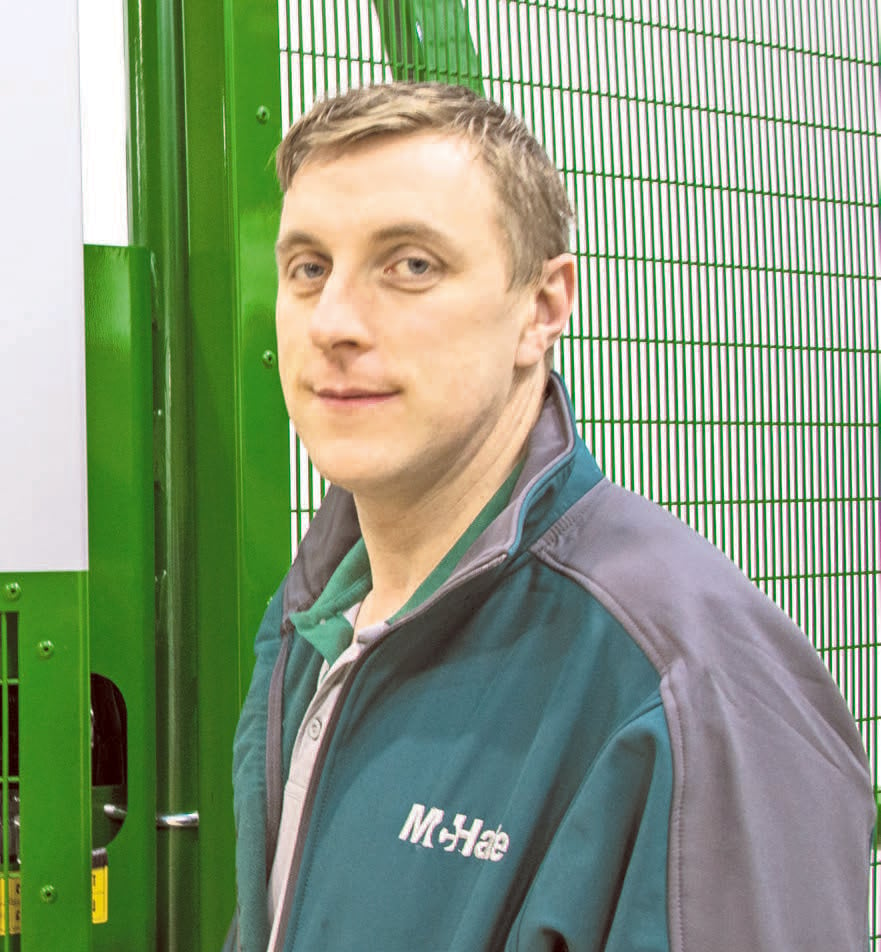 When did you start at McHale?
I started in the company in 2000, following a season with a contractor in 1999, after finishing my degree in Institute of Technology Tralee. I saw an ad in the Irish Farmers Journal and applied.
I started on the assembly line of the 991 wrapper and after 18 months I moved to the UK into a service role until 2009. The UK is one of our largest markets, where our full range of equipment is used, so I gained knowledge there as the company expanded into balers. Following this, I moved back to Ballinrobe, where I started at the in-house service department.
What does your job entail?
As technical support and service is one of the company's main priorities, the first part of the job is making sure that our importers, dealers and customers who require help with problems are able to get answers as quickly as possible. So during the busy season this means answering these queries and making sure problems are resolved. We have a team of technical people in all of our main markets and all the information from them is processed to eliminate problems from machines through the research and development department. In the off-peak season I cover the technical training for all our dealers and importers. This is done in-house or in the importer's country.
What is your typical day like?
In season, it is answering calls and emails to resolve problems for importers, dealers and customers actually working in the field. Out of season, it is training or travelling to importers to do training there.
What are your favourite parts of the job?
From one day to the next it is never the same, constantly dealing with different people in all of our markets.
What are the greatest challenges in your job?
I guess trying to have solutions to problems to keep customers working. Different crops and unusual conditions in any of the 56 countries we are operating in, means the cause of a problem or the solution to that problem can differ from call to call.
Do you like your job?
After 22 years, I have to say I do. I have visited and operated our machines in most of the 56 countries that we export to. I have seen countries and parts of countries that I would never see otherwise. Coming from a sheep and suckler farm in southwest Kerry, I would never have thought that I would have gotten the opportunity and knowledge of agriculture from so many parts of the world.